Most activities in our building will be suspended until further notice, including Sunday School and bible studies.
In-person worship happens this Sunday at 8am, 9:45 and 11:20am.
You can read more about procedures and additional worship times to be added by clicking the button.
Register for in-person worship
As always, you can still watch Sunday worship online
here.
Food Trucks and Farewells –
Say goodbye to Pastor Gary Nov. 7th, AND raise funds for the Pastor's Discretionary Fund.
More Info.
Sunday Faith Formation Schedule
Adult Opportunities:
9:45 am
– 13-wk study of Hebrews
Join via Zoom
or dial in by phone 346 248 7799 Meeting ID: 830 7455 7070 Passcode: 452048
Youth Group Weekly meetings on Zoom. Any high school student is welcome to join for fun, conversation, and bible study. Click here to join from a computer or laptop.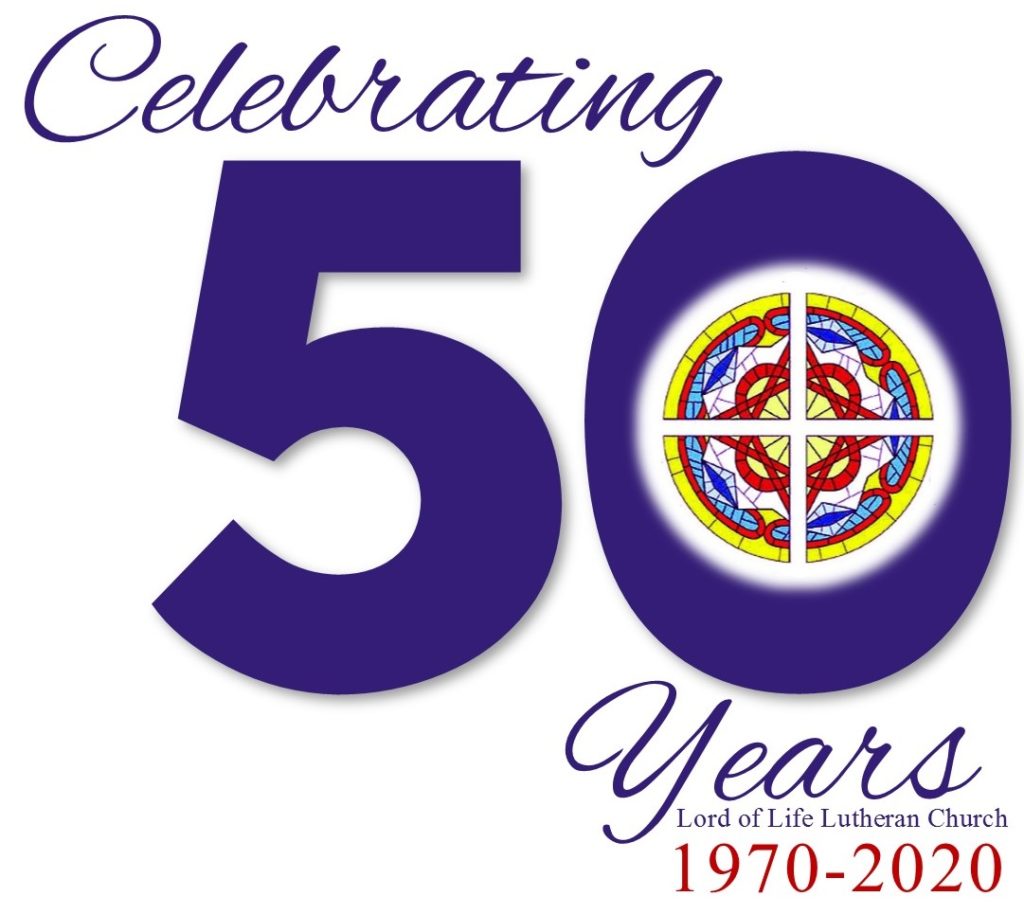 Lord of Life Celebrates 50 Years

We can't control when disasters strike and we can't end poverty overnight. But there are things we can do now to help people around the world reach their full potential. We are collecting personal care items to send to refugees through Lutheran World Relief until Oct. 31st.
If you would prefer to contribute money so someone else can shop for personal care supplies,
click here to donate

Participation in our church events implies permission for the use of images taken at those events. You have the right to opt-out of inclusion in photographs or media use for Lord of Life online or printed publications. To opt-out, please
sign the form available here
and turn in the completed form to the church office along with your photo.