final sunday school & club 56
Lord of Life Vacation Bible School
June 6-10, 2022
9am-Noon
*As of May 16, we have 2 PKs spot remaining. There are 0 Elem spots remaining. We have a waitlist started.
Please register and we'll let you know if a spot opens!
"Whoever believes in me . . .rivers of living water will flow from within them." – John 7:38
Time: 9am-3:15pm (drop off begins at 8:45am)
Who: Current Kindergarteners through 5th graders
Cost: $85/child, scholarships available
We are also in need of youth volunteers
(16 years and older) as assistant counselors
to the Lutherhill staff.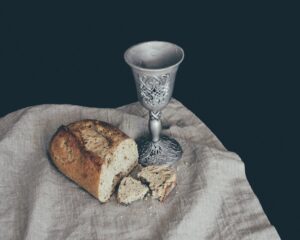 Interested in serving as an Acolyte during Sunday worship services?
Calendar
May 22: Last Sunday School/Club 56 of the school year
June 6-10: Vacation Bible School!! (See links above to register!)
Footsteps in Faith for Children
Footstep events take place at various times throughout the year. For kids in birth through grade 5.
The Footsteps in Faith program provides opportunities and tools for children and parents to deepen their faith and renew their commitment to faith education and their church community. Kids complete faith journey milestones which entail attending learning events and receiving congregational recognition and blessings.
Kindergarten: The Greatest Commandment
1st Grade: The Lord's Prayer
3rd Grade: What's in the Bible
Children's Faith Formation Committee:
Pastor David Bauser, Jocelyn Heckler-Earnest,
Kathy Gaskamp, Crystal Tucker, Nicole Forester,
Stephanie Reinhardt, Kirk Fields & Carrie Kessler
(Director of Children's Faith Formation)