Sunday Faith Formation Schedule: We hope you will join us!
Adult Opportunities:
9:45 am – The Great Divorce by C.S. Lewis
Join the discussion of one of C.S. Lewis' great pieces of theological fiction. Copies of the book are available through Amazon. If you need the first portion of the book while you wait for your copy to arrive you can
email John Fackler
.
To call in from a phone: +1 346 248 7799 and enter the Meeting ID: 932 3600 0768 plus #
9:45 am –Saint Paul's Letter to the Ephesians (An Ecumenical Imperative) with Don Kluth and Jeff Zeto
This 6 week class will journey together through Paul's letter to the Ephesians. This short letter contains some of our most treasured images of Christian unity, a grace-filled God, and how the Church encounters the World.
Click here to join from a computer, laptop or smart phone.
To call in from phone: +1 346 248 7799 and enter the Meeting ID: 928 1383 4624 plus #
11:00 am – The Book of Acts with Patrick Nazaroff
We will be walking through the book of Acts and seeing what the early church's struggles and victories can teach us about our situation
today
. Ends 5/31.
To call in from phone: +1 346 248 7799 and enter the Meeting ID: 926 8118 2964 plus #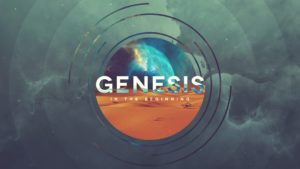 7:30 pm – Genesis: Where it All Began!
Join us on Zoom Sundays at 7:30 pm for this in depth look at the Book of Genesis. No previous biblical experience required. Come and see what this incredible story has to share for your life! This 6 week course will take participants through the first book of the Bible and discover how it lays the groundwork for everything that follows. Participants will be reminded of and use skills developed in the "How to Read the Bible" course and will be encouraged to read Genesis independently between sessions. One thing is certain: you may never see the book of Genesis the same way again.
https://us02web.zoom.us/j/85827647460
Or call +1 346 248 7799 and enter Meeting ID: 858 2764 7460
11:00 am Images of God in the Bible – led by Tammy Fincher – This 4 week class will look at the wide array of images that are used in order to describe the indescribable God. Participants will look at both human and non-human/inanimate images of God and explore how these inform our understanding of God's relationship to humanity. https://us02web.zoom.us/j/87111540090 Or call +1 346 248 7799 and enter Meeting ID: 871 1154 0090
Children and Youth:
6:00 pm: High School Youth Group
Patrick and our youth have moved their weekly meetings onto Zoom. Any high school student is welcome to join for fun, conversation, and bible study.
Weekly Discussions/Studies
Men's Breakfast Bible Study meets at 7:30AM, the 2nd and 4th Saturdays of each month via Zoom. This month: June 27 & July 11.
To join from phone/tablet App: Meeting ID: 948 9751 8160
To join by phone (audio only). 1 346 248 7799 then enter Meeting ID: 948 9751 8160 followed by #
Pastor's Bible Study
– In-depth conversation with the pastor about this week's Gospel lesson every Tuesday at 11:30am. All are welcome. Zoom link:
https://us02web.zoom.us/j/562178873
Meeting ID: 562 178 87, or join by phone with no video 346 248 7799 US Meeting ID: 562 178 873

Where? What? When?
Scroll down for exciting opportunities to Fellowship, Reach Out, Learn and Share
Click here for our weekly calendar e-blast
Happenings
*******************************************************************************************************************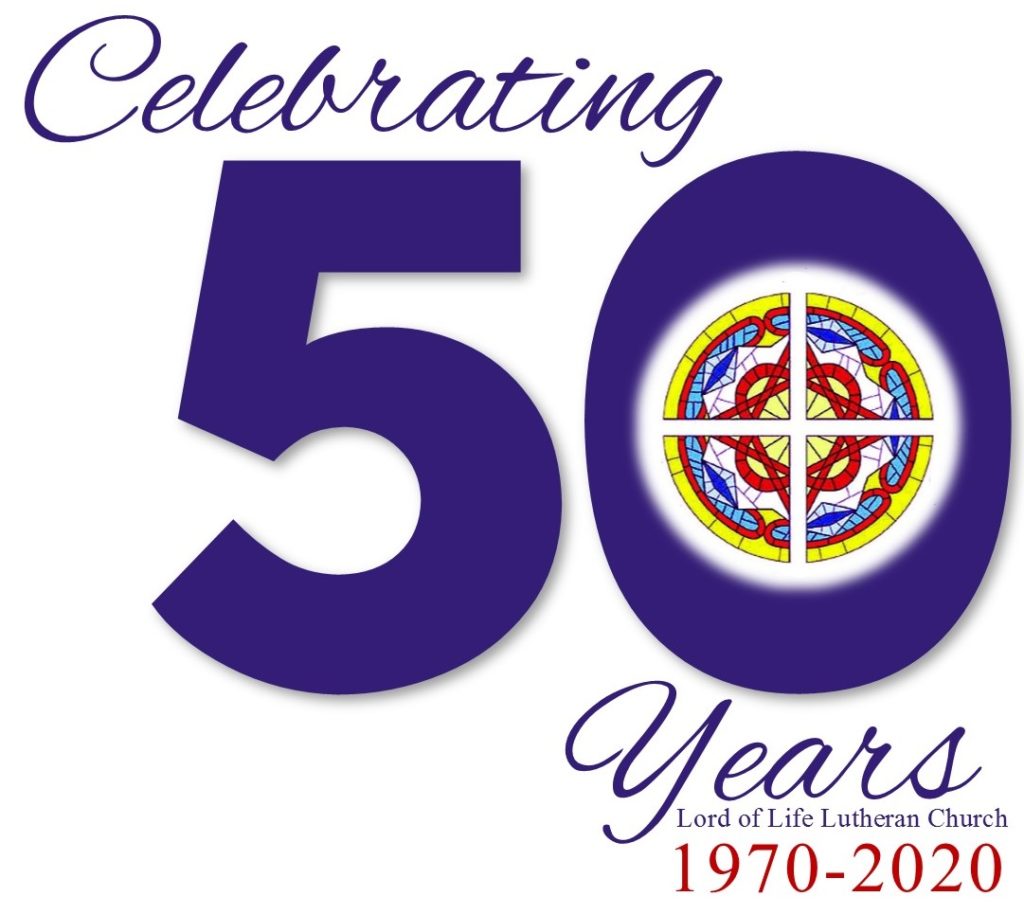 Lord of Life Celebrates 50 Years
Former pastors joining us for worship throughout the year
Memory moments from charter members and long-term leaders • Monthly Ministry Emphases each month
Men's Retreat
"Back from the Wilderness: Now What?" July 10-12 at Lake Livingston.
Due to the increasing spread of COVID 19 we have decided to postpone the 9th Annual LOL Men's Retreat indefinitely. The pastors, hosts, and event organizers all agree this is the responsible course of action to protect our members. We will be watching the situation in our area very closely in the coming weeks and will then make a decision on a possible secondary date. If you have any questions please contact Danny Craft (713-899-4730). Thank you for understanding and God bless.

Masks for Al
l – Serve those at risk of COVID-19! LOL is now a collection site for homemade masks for Houston Responds: Masks for All. Not sure how to make one?
Click here for instructions.
Already have a pattern you love to use? That is totally fine! Drop masks in the bin OUTSIDE the church front door in a Ziplock bag – no need to enter the building.

Confirmation – Due to Coronavirus, Confirmation will move to August 16th. Being together so our families, mentors, and congregation can pray over our students as they are confirmed is special and we'd rather postpone the ceremony then rush to get it done in May. Thank you all for understanding.
Participation in our church events implies permission for the use of images taken at those events. You have the right to opt-out of inclusion in photographs or media use for Lord of Life online or printed publications. To opt-out, please
sign the form available here
and turn in the completed form to the church office along with your photo.