CHANGING THE WORLD, ONE PURCHASE AT A TIME.
SHOP IN-STORE
-Mondays 10am-2pm
-Tuesdays 10am-2pm
-Wednesday 10am-2pm
Thursdays 10am-2pm


-Saturday 10am-2pm
-Sunday 9am-12:30pm
We are especially grateful for Logan Millman, Sarah Schramm, Charlie Schramm, Holly Jo Deltgen, Sandy Ramsey, Kathy Green, Connie Kaylor, Renee LaRue, Peggy Sloan, Debbie Cox, Lorrie Wagamon, Rick Janacek, Elizabeth Schramm, Linda Gaarder, Janet Carpenter, Lynne Aldrich, Michele Liberto, Janice Hughes, Joanne Giannaris, Linda Metz, Kaye West, BrendaStockham, Becky Skodack, Kate Sharkey, Shari Guttormson, Kathy Gaskamp, Bonnie Sutton, Linda Page, Margaret Vetter, Diane Meier, Deana Turner, Paul Sonneman, Tom Kuper, and Michael Ledbetter.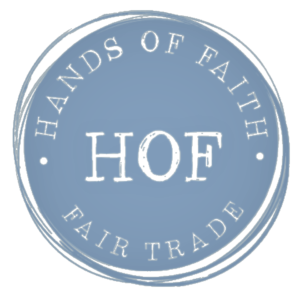 Hands of Faith FairTrade Ministry, inside Lord of Life Lutheran Church.
3801 S. Panther Creek Drive, The Woodlands, TX 77381.
Email us at LordofLifeHOF@outlook.com or call 281-367-7016
Fair Trade means your shopping dollars skip the middleman wholesale providers and go directly to disadvantaged communities worldwide to support lives, end exploitation and build independence. Browse the shelves stocked with coffee, chocolate, jewelry, paper goods, home décor, scarves, clothing and purses. For information call (281) 367-7016 or email us.

Our Story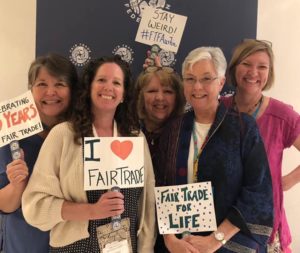 Hands of Faith Fair Trade Ministry began in 2005 with fair trade coffee sales at Lord of Life Lutheran Church in The Woodlands, TX. In 2013, we opened the Hands of Faith store in a small church classroom. Our growing ministry, run completely by volunteers, now has its own storefront and is a proud member of the Fair Trade Federation. We continue our mission to promote fair trade principles. We currently sell items from more than 40 countries. Stop in soon and bring a friend.
What is Fair Trade?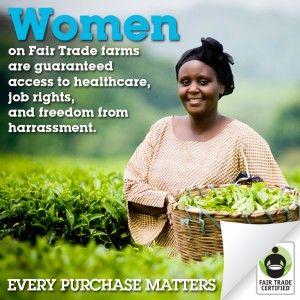 Behind items that we consume every day (coffee, tea and chocolate to name a few) are farmers struggling to survive and support their families. Living in poor, rural regions of the world where paved roads and internet access are rare, small-scale farmers who produce these items do not have their pick of buyers. In conventional trade, middlemen take advantage of this and pay unfairly low price — prices that do not even cover farmers' costs and leave them no money for nutritious food, medicine, clothes or education. Children are forced to work instead of attending school. In line with Martin Luther's teaching that that "we should fear and love God that we may … help [our neighbor] to improve and protect his property and business," it is a way of doing business that acknowledges the worth and basic human rights of all people. When you buy Fair Trade items, more of the money you spend reaches the hands of the people who crafted them.