VISITING
We would love an opportunity to meet you and help you feel welcome and at home at Lord of Life Lutheran Church. We want to help you in becoming familiar with the church and its ministries and programs, which are designed to meet your needs.
SELECT A SERVICE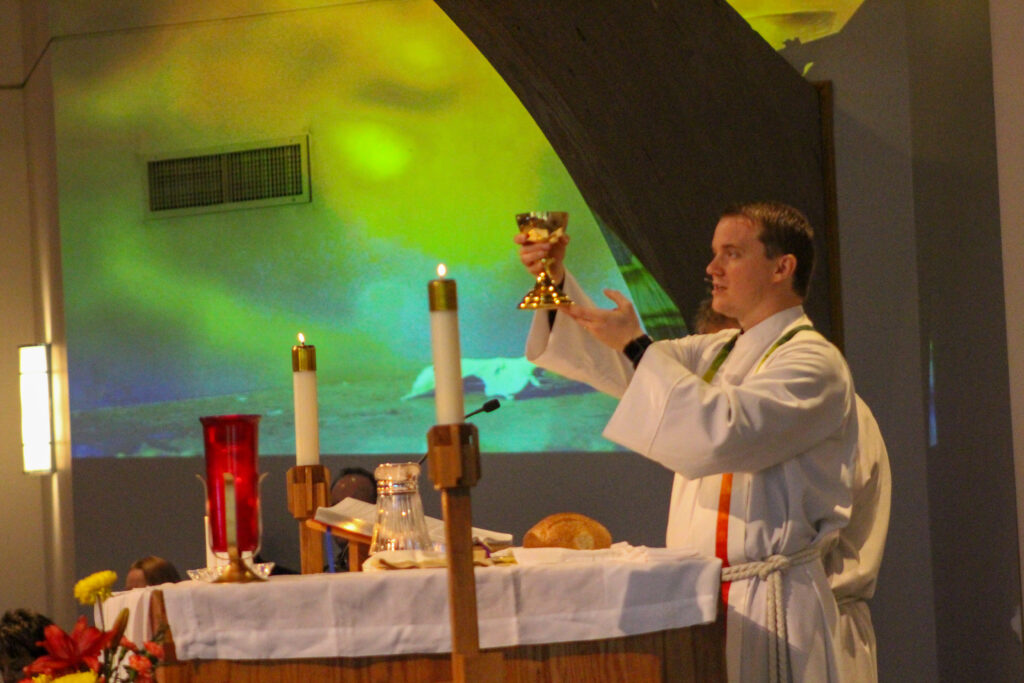 TRADITIONAL WORSHIP Offered at 8:30am. This uplifting services offer inspirational messages and a formal order of worship. Enjoy a variety of classical music sung by the congregation or performed by choirs, ensembles, or soloist. Our contemporary worship service held in the Sanctuary at 11:00 am. This upbeat, praise and worship service is offered to those who are looking for a more relaxed and informal style of worship.
IF YOU HAVE CHILDREN
Children are always welcome at any worship service. Each worship style has a children's sermon designed especially for a child's point of view. Even grown-ups can enjoy the child's perspective. If your child is restless, please feel free to use our parlor or cry room, located in the hallway right outside the sanctuary. You can still view and listen to the worship service, but have private one-on-one time with your child. We also have a quality nursery environment for kids age 6 weeks to 5 years. Follow the hallway past our kitchen to see our care-giver's smiling faces! Feel free to ask an usher or greeter for directions, as well.
Kid's Sunday School September – May. For kids age 3 years to 6th grade. Sundays at 9:45am.

When meeting in person:

3-year-olds through 4th Grade: Meet in Room 3 in the Kids of the Kingdom Hallway

Club 56 (5th and 6th grade): Meet in Room 26 upstairs

Jr. High: Upstairs, Rm 24

Sr. High: Upstairs, Rm 25

Ask an usher or greeter for directions. You will be asked to sign in your child to their age appropriate area.
WHEN YOU ATTEND
When you attend either the traditional or contemporary service, be sure to fill out the pew pad at the end of your pew or sign our guest book in the hallway next to our friendly greeters. After worship, all are welcome to have free coffee and donuts in the Welcome Center.
At 9:45 every Sunday, we offer many bible study/book discussions for adults. You are invited to stop in at any time. Nearly all are also available to attend online. No prior experience needed! You can see our list of discussion groups here.