It has been a great joy for myself, and I know for many of you, to be able to resume in person worship. I also want to thank everyone who has worked to help us live stream our services so that our community can experience the joy of communal worship even if they are more comfortable staying home.
I want us to continue worshipping together every Sunday going forward. I want us to be able to gather for Wednesdays in Advent. I want us to be able to gather for Christmas Eve (more information on this coming soon!). And I want Bible studies and small groups to be able to continue to meet in our space. For this to happen, we all must remain vigilant.
Please believe me when I say, I am as tired of all this as you are. I'm tired of wearing a mask. I'm tired of my hands smelling like hand sanitizer. I'm tired of not being able to take my family places that we would normally go. And I understand that coming to church feels like coming home. We are glad that it feels that way. But even when coming home we must continue using an abundance of caution.
To that end I want to offer these reminders:
You should stay home if:

You or someone living in your home test positive for COVID or you are in close contact with someone who has tested positive for COVID.
You or someone in your home is expressing flu like symptoms no matter how mild.
You are uncomfortable wearing a mask that covers your nose and mouth for the entire time you are in the building.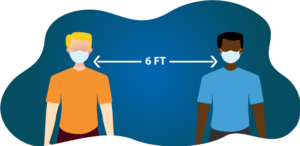 When in the building:

You must wear a mask at all times covering your nose and mouth. This means whether anyone else is near you or not your mask should be on.
"Mingling" should only happen outside and maintain 6 feet of social distance.
Please distance yourself from others appropriately in the halls and in seating areas.
Please use hand sanitizer when entering and exiting the building.
We have done a lot of work at Lord of Life to protect the health and well-being of all our members and now it is up to each of us to maintain our personal responsibility. I know it might be uncomfortable. I know it might be disappointing. But I also know that I want to us to be together and to be safe. These are the procedures that your church leadership has put in place to protect all of us as we continue to move through this pandemic. I hope you will join me in honoring our leadership and one another by following these guidelines.
And so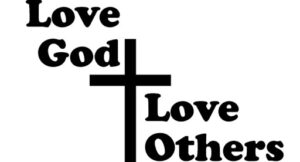 , if you need to stay home, please let us help you get connected to our online worship or one of our online Bible studies. If you are quarantining, let us know so that we can stand on your front lawn and cheer for you or offer prayers. If you are in need of assistance, call us so that we can spread the word and we can care for one another. We can be together even if we are apart. And we can still live into our vision "That all have life through the love of Christ."
God loves each of you and I do too,
Pastor David
---