Mar 15, 2015
For God So Loved the World
John 3:14-21 
14 "Moses lifted up the snake in the desert.[a] It is the same with the Son of Man. He must be lifted up too.
15 Then everyone who believes in him can have eternal life."[b]
16 Yes, God loved the world so much that he gave his only Son, so that everyone who believes in him would not be lost but have eternal life.
17 God sent his Son into the world. He did not send him to judge the world guilty, but to save the world through him.
18 People who believe in God's Son are not judged guilty. But people who do not believe are already judged, because they have not believed in God's only Son.
19 They are judged by this fact: The light[c]has come into the world. But they did not want light. They wanted darkness, because they were doing evil things.
20 Everyone who does evil hates the light. They will not come to the light, because the light will show all the bad things they have done.
21 But anyone who follows the true way comes to the light. Then the light will show that whatever they have done was done through God.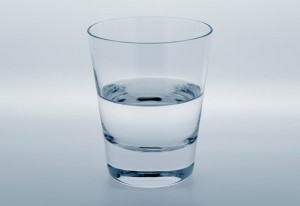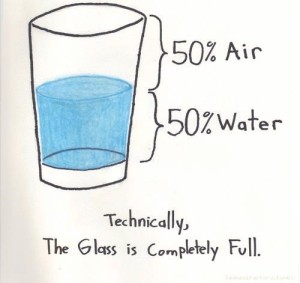 Watch
Notes
Download
Date
Title
Mar 15, 2015

For God So Loved the World

Mar 15, 2015

For God So Loved the World

John 3:14-21 

14 "Moses lifted up the snake in the desert.[a] It is the same with the Son of Man. He must be lifted up too. 15 Then everyone who believes in him can have eternal life."[b]

16 Yes, God loved the world so much that he gave his only Son, so that everyone who believes in him would not be lost but have eternal life. 17 God sent his Son into the world. He did not send him to judge the world guilty, but to save the world through him. 18 People who believe in God's Son are not judged guilty. But people who do not believe are already judged, because they have not believed in God's only Son. 19 They are judged by this fact: The light[c]has come into the world. But they did not want light. They wanted darkness, because they were doing evil things. 20 Everyone who does evil hates the light. They will not come to the light, because the light will show all the bad things they have done. 21 But anyone who follows the true way comes to the light. Then the light will show that whatever they have done was done through God.

                                                       

Mar 8, 2015

Holy Sanctuary

Mar 8, 2015

Holy Sanctuary

Tear Down This Temple . . . 13-14 When the Passover Feast, celebrated each spring by the Jews, was about to take place, Jesus traveled up to Jerusalem. He found the Temple teeming with people selling cattle and sheep and doves. The loan sharks were also there in full strength. 15-17 Jesus put together a whip out of strips of leather and chased them out of the Temple, stampeding the sheep and cattle, upending the tables of the loan sharks, spilling coins left and right. He told the dove merchants, "Get your things out of here! Stop turning my Father's house into a shopping mall!" That's when his disciples remembered the Scripture, "Zeal for your house consumes me." 18-19 But the Jews were upset. They asked, "What credentials can you present to justify this?" Jesus answered, "Tear down this Temple and in three days I'll put it back together."

20-22 They were indignant: "It took forty-six years to build this Temple, and you're going to rebuild it in three days?" But Jesus was talking about his body as the Temple. Later, after he was raised from the dead, his disciples remembered he had said this. They then put two and two together and believed both what was written in Scripture and what Jesus had said.

Chartres Cathedral Labyrinth

The Jerusalem Temple

Mar 1, 2015

On The Way

Mar 1, 2015

On The Way

Mark 8: 27-38 The Messiah

27 Jesus and his disciples headed out for the villages around Caesarea Philippi. As they walked, he asked, "Who do the people say I am?"

28 "Some say 'John the Baptizer,'" they said. "Others say 'Elijah.' Still others say 'one of the prophets.'" 29 He then asked, "And you—what are you saying about me? Who am I?"

Peter gave the answer: "You are the Christ, the Messiah."

30-32 Jesus warned them to keep it quiet, not to breathe a word of it to anyone. He then began explaining things to them: "It is necessary that the Son of Man proceed to an ordeal of suffering, be tried and found guilty by the elders, high priests, and religion scholars, be killed, and after three days rise up alive." He said this simply and clearly so they couldn't miss it. 32-33 But Peter grabbed him in protest. Turning and seeing his disciples wavering, wondering what to believe, Jesus confronted Peter. "Peter, get out of my way! Satan, get lost! You have no idea how God works." 34-37 Calling the crowd to join his disciples, he said, "Anyone who intends to come with me has to let me lead. You're not in the driver's seat; I am. Don't run from suffering; embrace it. Follow me and I'll show you how. Self-help is no help at all. Self-sacrifice is the way, my way, to saving yourself, your true self. What good would it do to get everything you want and lose you, the real you? What could you ever trade your soul for? 38 "If any of you are embarrassed over me and the way I'm leading you when you get around your fickle and unfocused friends, know that you'll be an even greater embarrassment to the Son of Man when he arrives in all the splendor of God, his Father, with an army of the holy angels."

Feb 22, 2015

What's your "wilderness"?

Feb 22, 2015

What's your "wilderness"?

Mark 1:9-15  The Message (MSG) 9-11 At this time, Jesus came from Nazareth in Galilee and was baptized by John in the Jordan. The moment he came out of the water, he saw the sky split open and God's Spirit, looking like a dove, come down on him. Along with the Spirit, a voice: "You are my Son, chosen and marked by my love, pride of my life." God's Kingdom Is Here 12-13 At once, this same Spirit pushed Jesus out into the wild. For forty wilderness days and nights he was tested by Satan. Wild animals were his companions, and angels took care of him.

14-15 After John was arrested, Jesus went to Galilee preaching the Message of God: "Time's up! God's kingdom is here. Change your life and believe the Message."

"I Walked in a Desert" by Stephen Crane I walked in a desert.

And I cried, "Ah, God, take me from this place!" A voice said, "It is no desert." I cried, "Well, But -- The sand, the heat, the vacant horizon." A voice said, "It is no desert."

Feb 15, 2015

Transfiguration

Feb 15, 2015

Transfiguration

Mark 9:2-10

The Message (MSG)

In a Light-Radiant Cloud

2-4 Six days later, three of them did see it. Jesus took Peter, James, and John and led them up a high mountain. His appearance changed from the inside out, right before their eyes. His clothes shimmered, glistening white, whiter than any bleach could make them. Elijah, along with Moses, came into view, in deep conversation with Jesus.

5-6 Peter interrupted, "Rabbi, this is a great moment! Let's build three memorials—one for you, one for Moses, one for Elijah." He blurted this out without thinking, stunned as they all were by what they were seeing.

7 Just then a light-radiant cloud enveloped them, and from deep in the cloud, a voice: "This is my Son, marked by my love. Listen to him."

8 The next minute the disciples were looking around, rubbing their eyes, seeing nothing but Jesus, only Jesus.

9-10 Coming down the mountain, Jesus swore them to secrecy. "Don't tell a soul what you saw. After the Son of Man rises from the dead, you're free to talk." They puzzled over that, wondering what on earth "rising from the dead" meant.

 

VIDEO IS ATTACHED UNDER 'NOTES'