Director of Outreach: Anne Swetich Office: 281-367-7016, ext. 108 aswetich@lordoflifeonline.org
Local
Adopt-a-Family / Adopt-a-Senior
Give a second life to your clean, gently-used clothing, housewares, toys, furniture and appliances by donating them to local charitable organizations. Items should be in good, usable condition.
Homeless Ministry
– Lunches made and toiletries given to the
Salvation Army
. Meets the 4th Tuesday of every month at 1pm in the kitchen. Your sample-size toiletries help clients regain and maintain dignity, and are a necessity for those who, in finding their way to an independent and productive life, are employed or are seeking employment. Your gifts bring added relief from the struggles and social indignities that many who come to the Salvation Army must struggle with on a daily basis.
Hope's Path
We are pleased to announce a new collaboration with
Hope's Path,
helping young adults who age out of foster care transition into successful, independent living. Stay tuned for more information!
Angel Reach
Transitional Living Program
for young people who have aged out of foster care and
Kinship Care
to assist kinship placement families with their day-to-day living needs.
Knitting and Crochet
Every Saturday at 9:30 in the library upstairs. Hats and blankets for preemie babies, baptismal blankets, prayer shawls and knitted hats for vulnerable seafarers. Judy Frappier cell 936-443-0678 or judyannefrappier@gmail.com.
Join Facebook group LOL Stitches of Love
Buddy Backpacks – The Buddy Backpack Program provides food insecure children with nutritional food for the weekends and holidays. You can help in one of two ways: Either you can donate money during our "Second Offering" on the first Sunday of the month, or you can donate items for the backpacks. Some of the items needed are non-perishable, shelf-stable, single-serving boxes of cereal, milk and juice, tuna packs, pop-top cans of Vienna sausages, Ramen soups, fruit cups, pudding cups, granola bars, individual boxes of raisins, peanut butter or cheese crackers and any other nutritious, kid-friendly light-weight food items.

Hug-a-Bears
Sew and stuff 'Bears' for Hermann Memorial Hospital and The Community Clinic. Don't have basic sewing skills? You can still buy fabric and cut patterns. Meeting the 4th Thursday at 9:30 am. Contact Annette Haut 281-296-6563 annettehaut@gmail.com
Prayers & Squares
2nd Tuesday of every month at 9:30am in the Library. Make a quilt and pray for those in need. To request a quilt or to volunteer your skills, contact Francine Atkinson, 281-367-4518 frangram41@hotmail.com
Eve's Angels:
Send cards anonymously to people suffering from cancer, hard times or just someone who needs to know they matter in this world. Know someone who is fighting cancer, battling hard times or just needs a pick me up??? Please email their name and mailing address to: evesangelsministry@gmail.com
Hospital Visitation Ministry:
Visit members who have been hospitalized. Contact Jeannie Lawson 281-367-1287 nickelwoman@aol.com
Food Pantry Sunday
1st Sunday of every month.
Lutheran Social Services (Now UPBRING) Foster Care – We host various events throughout the year to benefit children in foster care with UPBRING (formerly Lutheran Social Services) Contact Anne Swetich 281-367-7016 ext. 108 aswetich@lolonline.org
Souper Bowl of Caring – A one day national effort to help end world hunger at the local level. This is held annually on the NFL's Super Bowl Sunday. This year's Tailgate party raised over $1500 for Montgomery County Food-Deficient families.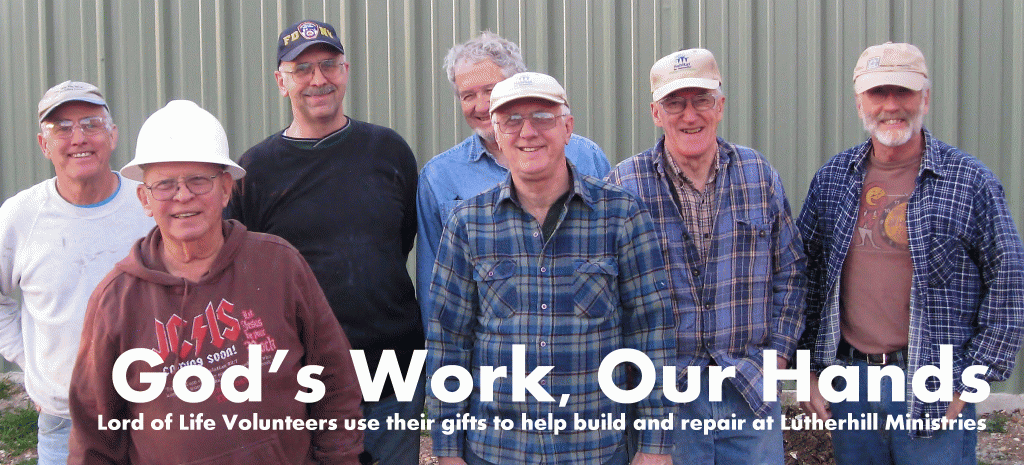 Global
Lord of Life is proud to serve and sell Lutheran World Relief Farmer's Market coffee. Pick some up today!
Hands of Faith" Fair Trade M
ission – Sale of Fair Trade coffee, chocolate and handicrafts which helps poor farmers across the world. Rm 10 at Lord of Life. Sunday morning from 9 am until 11:30 am. Visit the website
HERE
Annual visits to our sister congregation in Lima, Peru
RuthAnn's Remnants
Make quilts to send around the world for Lutheran World Relief. 2nd and 3rd Thurdays at 9:30am to 11am in Room 25 upstairs at Lord of Life.
For

more information about RuthAnn's Remnants, contact Shirley Hurst 936-273-5307 sjhurst@consolidated.net
Seafarers Ministry – Christmas gifts for foreign seafarers in Houston ports For more information, CLICK HERE:
Vision Care Project
– Collection of eye glasses for needy individuals in Peru.
A global need for health care workers
Lutheran Global Health Volunteers, a program of the ELCA, seeks active or retired health care personnel for short-term volunteer service with Lutheran partner health ministries in Liberia, Tanzania, and India. For more information, please contact Ruth Reko, 800.638.3522 ext. 2655.
Safe Harbor, a community group that holds several meetings a week at Lord of Life, sent us a moving letter about their observations of our congregations in the aftermath of Hurricane Harvey.
You can read it here.