Children's Ministry at Lord of Life
Katie Phillips, Children's Faith Formation KPHILLIPS@LORDOFLIFEONLINE.ORG
office phone 281-367-7016, ext. 113
Join us for Sunday School, Every Sunday at 9:45am from September through May:
3-year-olds through 4th Grade: Meet in Room 3 in the Kids of the Kingdom Hallway

Club 56 (5th and 6th grade): Meet in Room 26 upstairs

Jr. High: Upstairs, Rm 24

Sr. High: Upstairs, Rm 25
Looking Ahead:
May 19: Last Day of Sunday School
May 23: Safe Sanctuary Training 7pm
June 2: Safe Sanctuary Training 12:15pm
June 24-28: ROAR VBS 2019
July 15-19: Lutherhill Day Camp at Lord of Life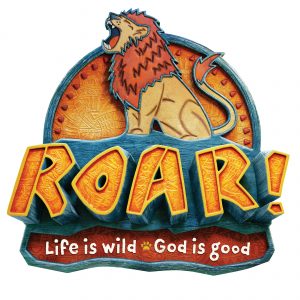 VBS 2019
Welcome to ROAR! Kids will learn that God is good during this fun-filled week at VBS. Mark your calendar: June 24-28, 9am-noon for children 3 years old (and potty trained) by 1/1/19 through those completing 6th grade this school year. SIGN UP ONLINE.
Lutherhill Day Camp Lutherhill Ministries is coming to Lord of Life. This will be a wonderful week of camp activities led by Lutherhill counselors. Mark your calendar: July 15-19, 9am-3pm for children completing Kindergarten through 5th grade this school year. Cost is $75 per child. Scholarships available. Look for a sign-up in April.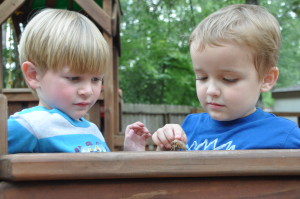 Footsteps in Faith for Children
Footstep events take place at various times throughout the year. For kids in birth through grade 6.
The Footsteps in Faith program provides opportunities and tools for children and parents to deepen their faith and renew their commitment to faith education and their church community. Kids complete faith journey milestones which entail attending learning events and receiving congregational recognition and blessings.
3 years old: Welcome to Sunday School
Kindergarten: The Greatest Commandment
1st Grade: The Lord's Prayer
3rd Grade: What's in the Bible
5th Grade: Communion
C
hildren's Faith Formation Committee:
Jens Jorgensen Sheri Erickson
Trina Hoffland
Hege Legatt
Katie Phillips, Director of Children's Faith Formation kphillips@lordoflifeonline.org